San Diego Criminal Defense Attorney Michael Cindrich
Today on Good News With Nurse Heather, CannaKenny and Nurse Heather are joined by Michael Cindrich, San Diego Criminal Defense Attorney, and President, and Chief Executive Officer of Gridiron Cannabis Coalition.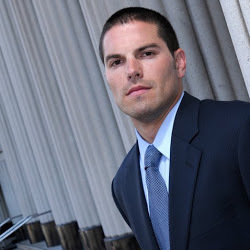 Cindrich is considered one of California's top medical cannabis attorneys. He currently serves as the Executive Director of the San Diego County chapter of the National Organization for the Reform of Marijuana Laws (NORML), is a lifetime member of the national NORML Legal Committee, and a San Diego speaker for Law Enforcement Against Prohibition (LEAP). A large portion of Cindrich's business over the past several years has been focused on consulting with those involved in California's medical cannabis industry. Michael Cindrich has assisted in areas such as legal compliance, corporate formation, licensing, business development, marketing, branding, real estate, and employment, and has served as legal counsel to hundreds of medical cannabis businesses.